This could be a help to deals for organizations that sell Instagrammable items. With the end goal for organizations to be qualified to have their items labeled they should be a piece of Instagram's checkout beta. Instagram is taking off item labels first to a little gathering of striking influencers. The two makers and the brands they label will get bits of knowledge about the presentation of shopping posts. Needs help? Call us today!
Instagram has been spotted testing "order" stickers in stories, which may indicate it's working on new ways to complete transactions.
Matt Navarra spotted the sticker in his Instagram app and shared a screenshot on Twitter.
It's unclear what functionality this sticker might offer.
Instagram has been rapidly expanding its shopping capabilities as of late. However, shopping in stories has been available since last year.
What else could Instagram allow people to order from stories?
My first thought is that an "order" sticker may lend itself well to selling tickets to events.
Instagram stories are a popular channel for promoting upcoming events, so it would be fitting to let users order tickets from stories.
However, that would probably be a logistical nightmare compared to selling products.
In any case, it's important to note that Instagram hasn't officially acknowledged that it's rolling out an "order" sticker.
So until Instagram makes an announcement, I can't confirm any details beyond what is shown in the screenshots.
For what it's worth, Matt Navarra has been the first to spot several unannounced features from Facebook and Instagram in the past.
Instagram to Make Stories More Colorful for Pride Month in June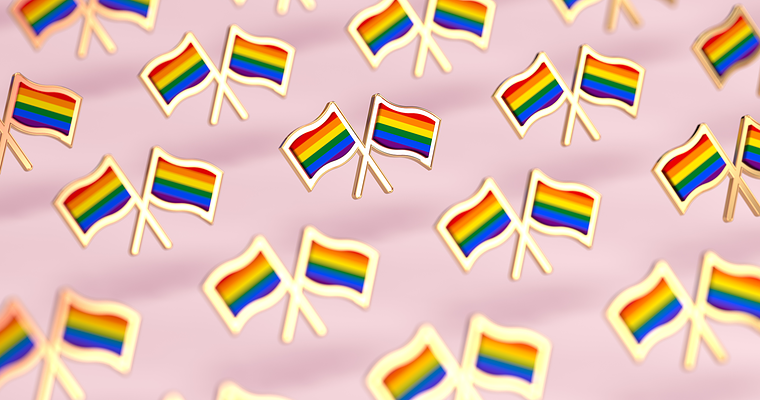 Instagram is taking its celebration of Pride Month a step further this year with rainbow story rings.
Story rings appear around a user's profile photo when they publish a new story.
Traditionally, the story rings been a pink and orange gradient. In June they will turn rainbow if the story is accompanied by a Pride-related hashtag.
This feature hasn't been officially announced yet. Rainbow rings for Instagram stories were discovered by Jane Manchun Wong, who has famously uncovered many new features before they're officially launched.
Wong shared a screenshot on Twitter:
These rainbow rings will join Instagram's growing list of enhancements for Pride Month.
Other Pride-related features include a rainbow gradient background for use with stories, as well as rainbow hashtags, mentions, and location stickers.
Parent company Facebook, on the other hand, will not be bringing back temporary features for Pride Month.
Instagram's Explore Page Now Includes Stories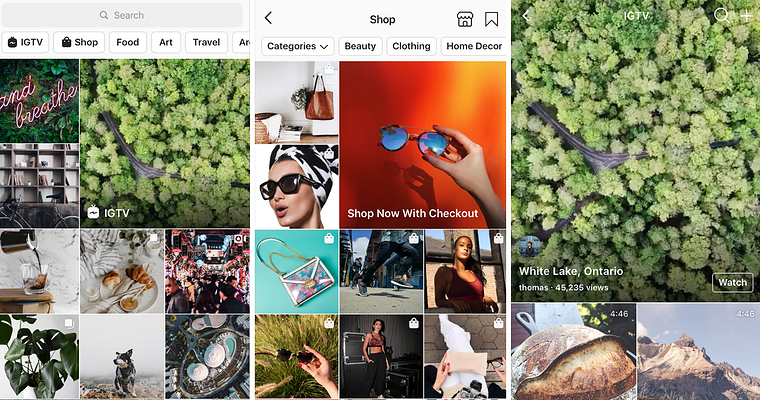 Instagram stories are set to reach an even greater audience as they can now be discovered in the Explore section.
'Explore' is the feed that appears below the search bar when navigating to the search tab. It's designed to help people discover content from people they don't follow.
"To help people experience the full breadth of interest [sic] content on Instagram, the redesigned Explore grid will now feature Stories. In the same way that Explore recommends posts based on topics you're interested in, the grid will now provide you with personalized Stories recommendations."
Previously, the Explore section has only included photos and videos users have published to their main feed.
Going forward, Explore will contain photos, videos, stories, and content from IGTV.
Explore has also been redesigned with tabs for shopping, food, art, travel, and more.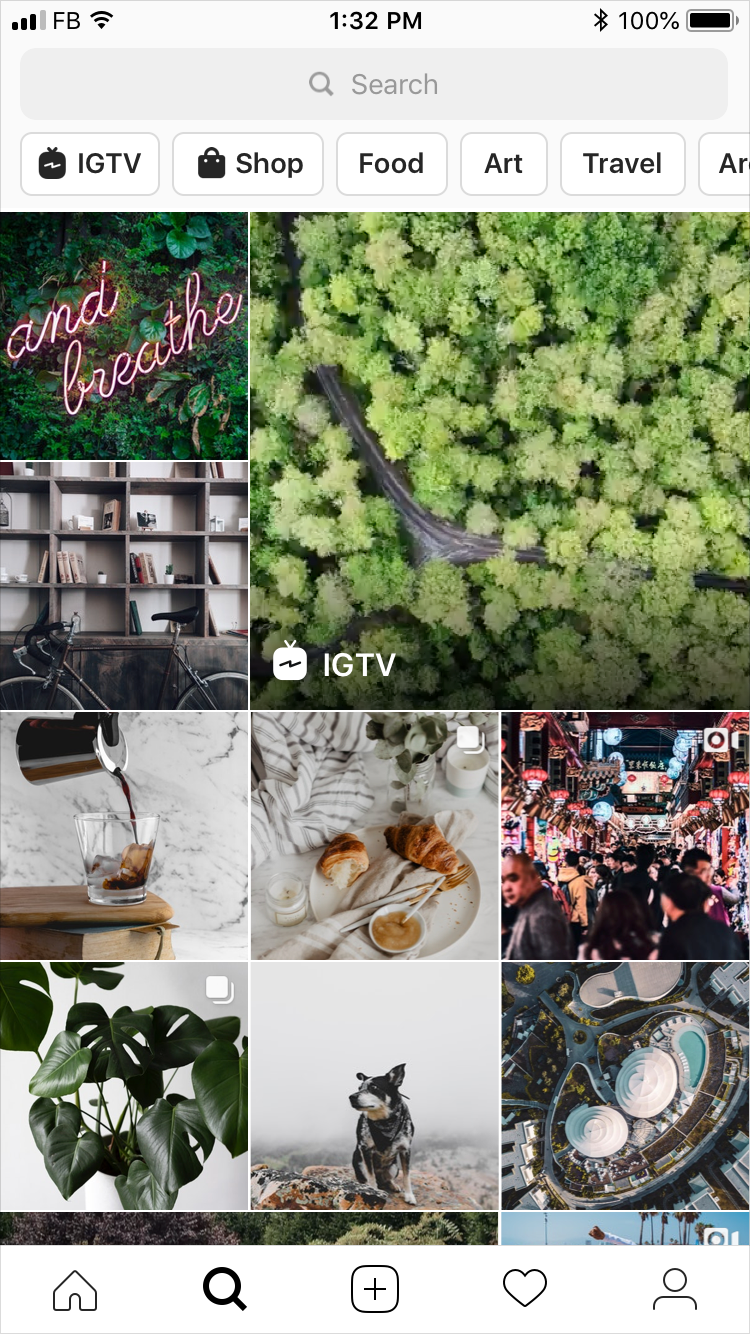 Tapping on the 'shop' tab will bring you to a new page with even more categories. Content in this section includes shopping posts which utilize Instagram's new checkout capability.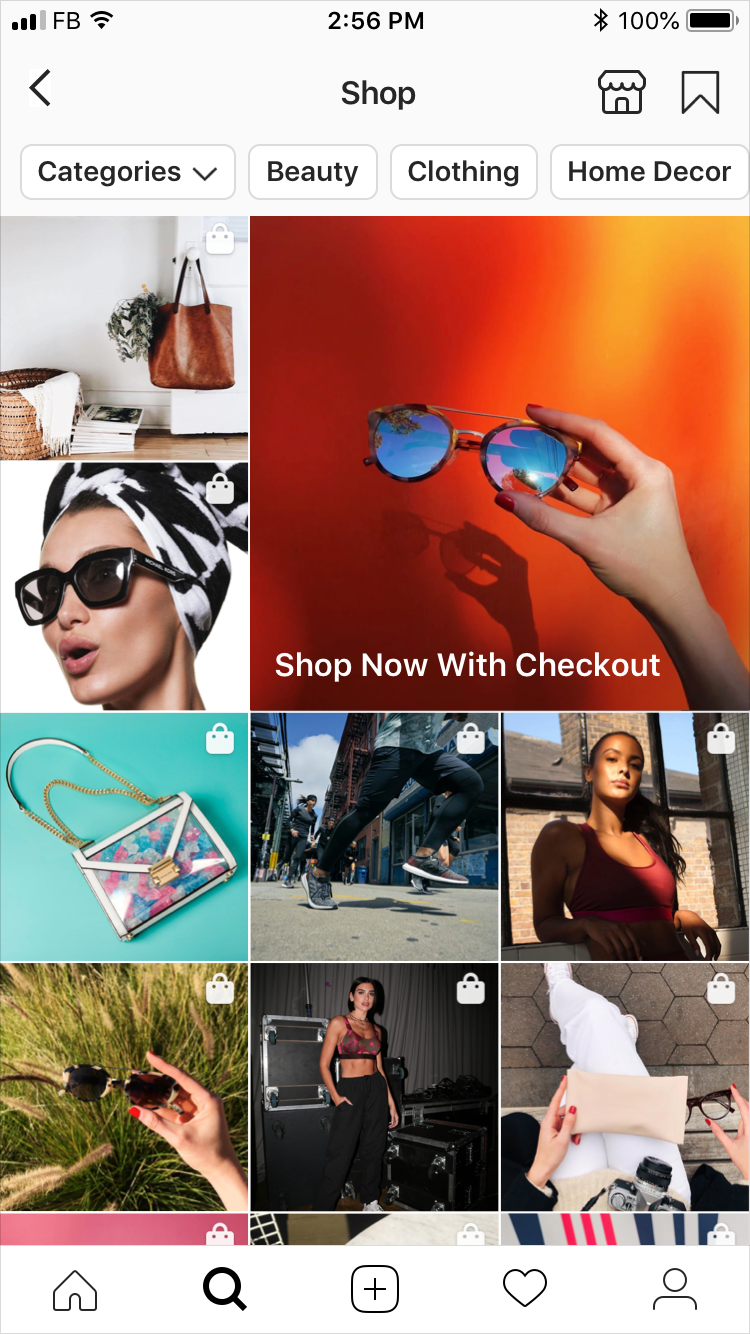 Instagram says Explore is used by over 50% of its user base every month. Most of these updates are rolling out today, while Stories in will be rolling out in Explore over the coming weeks.
Instagram to Let Creators Tag Products in Posts
Instagram will soon let creators link to products in posts, which users can shop for without leaving the app.
Creators will be able to tag products in their posts from businesses that are part of Instagram checkout. Users can tap on the product tags to be taken to an in-app shopping page.
Currently, creators can tag brands in photos and provide product information in the caption. In order to buy the product, users would still have to look it up on their own.
Starting next week, creators can tag exactly what is seen in their photos.
The company states in its announcement:
"This is yet another important step in our shopping journey and we'll continue to listen to feedback from our community on how we can make the experience even better…

For brands, this means a new way to reach an engaged audience who are actively looking to their favorite creators for inspiration, and make it easier to shop a brand's products."
This could be a boon to sales for businesses that sell Instagrammable products.
In order for businesses to be eligible to have their products tagged they need to be part of Instagram's checkout beta.
Instagram is rolling out product tags first to a small group of notable influencers. Both creators and the brands they tag will receive insights about the performance of shopping posts.
Via: https://www.searchenginejournal.com/instagram-to-let-creators-tag-products-in-posts/305993/