Facebook has started revealing an easier rendition of the Ads Manager interface.
Facebook is refreshing the crusade creation involvement with another reorder usefulness. It's said to offer greater adaptability when building promotions.
Facebook is likewise furnishing clients with more understanding into the positioning of paid presents with a report on "For what reason am I seeing this promotion?" Needs help? Call us today!

Facebook shared plans to update both Ads Manager and Business Manager making them easier to use. An improved version of Ads Manager is being released now, with an updated Business Manager coming later this year.
New Ads Manager
Facebook has begun rolling out a simpler version of the Ads Manager interface.
Updates to Ads Manager include:
More simplified navigation features

A cleaner design

A new campaign management experience
Those who have access to the revamped interface will see a new navigation bar, which offers users more space to manage ads.
The new navigation bar also highlights tools that offer more insight into ad performance and reporting. Facebook is updating the campaign creation experience with a new copy and paste functionality. It's said to offer more flexibility when building ads. An auto-naming feature will allow businesses to customize their campaign, ad set, and ad names even faster. Lastly, more intuitive ad-level creative and placement editing tools are being planned as well. These updates are rolling out now and are expected to be available to everyone by next year.
New Business Manager
Facebook plans to update Business Manager to let agencies activate their clients' campaigns faster than before.
Updates to Business Manager will include:
A seamless process for agencies to onboard new clients.

A better way for agencies to manage clients' historical reporting.

An easier way to assign and organize assets to people.
There's no timeframe for when the updates to Business Manager will be available, Users can expect to see it sometime later this year.
Facebook Introduces Cost Cap Bidding to Maximize Cost-Efficiency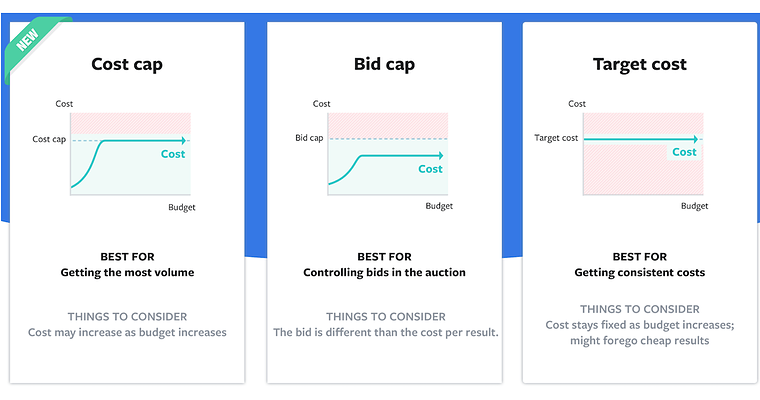 Facebook is introducing a new bid strategy for advertising which is focused on driving results while keeping costs down. Bid strategies for Facebook ads were previously focused on maximizing conversion volume (bid cap) or cost predictability (target cost). To help businesses better reach certain goals, Facebook will offer a bidding strategy that combines both of its previous offerings.
"Cost cap maximizes cost efficiency by getting you the most results, such as purchases or installs, at or below your set maximum cost per optimization event."
What separates cost cap bidding from other cost-optimized bidding strategies is that it allows advertisers to set the max CPA/CPI they're willing to pay. When it rolls out, cost cap bidding will be accessed through an updated, guided bid experience.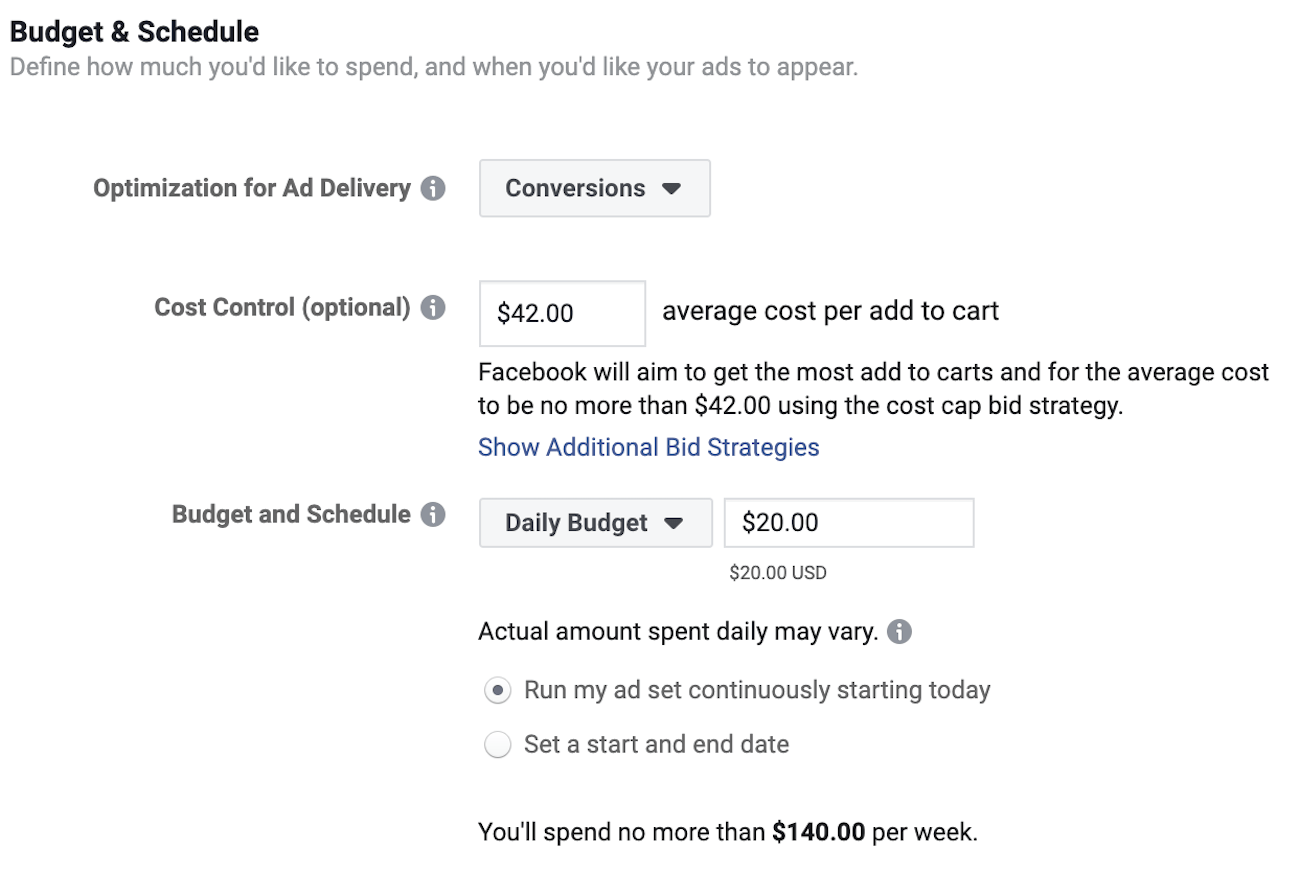 As shown in the example above, advertisers can enter a cost control, which Facebook will aim to meet with the cost cap bidding strategy. There is no set date for when cost cap bidding will be available. Facebook says it's rolling out to advertisers throughout the year.
Facebook Tests Integrating Stories into the News Feed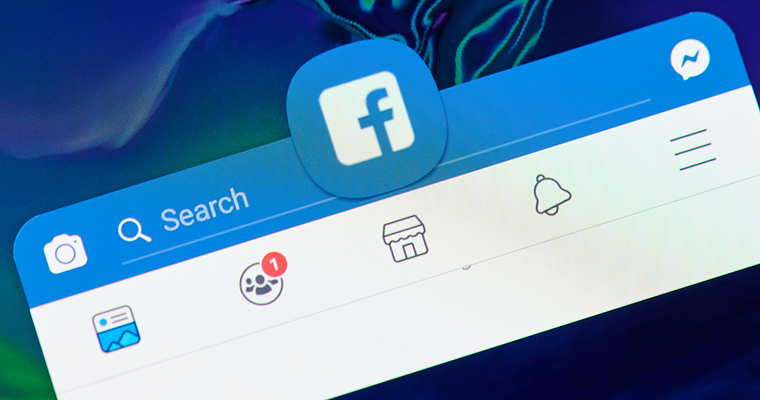 Facebook has been spotted testing a redesigned version of the news feed which also includes stories. In addition, this version of the news feed has a new interface which prompts users to tap through as though they were viewing a series of stories on Instagram or Snapchat. App researcher Jane Manchun Wong discovered the test and published some example GIFs to Twitter.
Here's an example of the tap-through interface in action:
Here's another example which shows a regular Facebook post followed by a story:
Wong also notes that sponsored posts still show up in the new interface just as they would in the regular news feed. In fact, the very reason why Facebook is developing this news feed may have to do with showing more ads to users. TechCrunch's Josh Constine speculates that a hybrid feed could be Facebook's solution to its falling stock price:
"Facebook shares fell 20% when it warned users were moving to Stories faster than advertisers. A posts/Stories hybrid carousel lets Fb stick feed ads in Stories."
Of course, this is just a test which is by no means confirmed to roll out in a public release. Instagram introduced a horizontal feed late last year. It was so hated by users that Instagram reverted back to its vertical feed in less than an hour. So it's peculiar to see Facebook testing another type of horizontal feed so soon after the first attempt crashed and burned. Perhaps the company thinks it will be better received by Facebook users? I suppose time will tell.
Facebook's "Why Am I Seeing This Post?" Explains How its News Feed Algorithm Works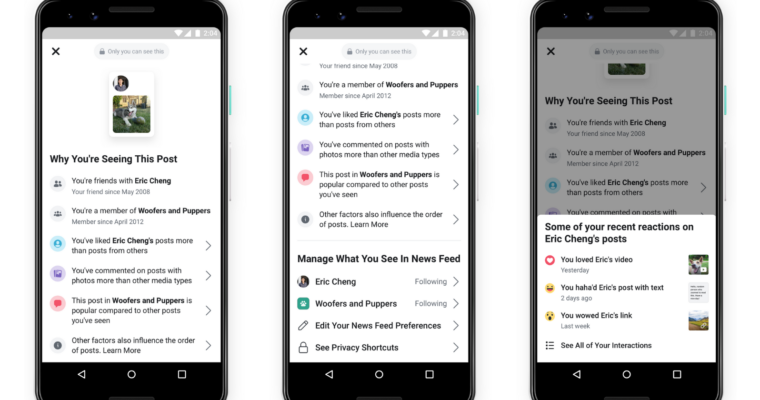 Facebook is adding a new component to the news feed that answers the question "why am I seeing this post?". Users now have more insight into how past interactions on Facebook impact the ranking of posts in their news feed. This is the first time Facebook has built infor mation directly into the app on how news feed ranking works.
How "Why am I seeing this post?" works
Users can access "Why am I seeing this post?" from any news feed item using the drop-down menu in the right-hand corner.
Facebook will then show the following information:
Why a certain post is being displayed in the news feed — for example, if the post is from a friend, a group the user joined, or a page they followed.

Which factors have the greatest impact on the ranking of posts, including:

How often you interact with posts from people, Pages or Groups

How often you interact with a specific type of post, for example, videos, photos or links

The popularity of the posts shared by the people, Pages, and Groups you follow.

Shortcuts to controls, such as See First, Unfollow, News Feed Preferences

and

Privacy Shortcuts.
Facebook is also providing users with more insight into the ranking of paid posts with an update to "Why am I seeing this ad?".
Updates to "Why am I seeing this ad?"
You can now discover additional details about ads shown when information on an advertiser's list matches your Facebook profile. Previously, "Why am I seeing this ad?" showed how demographic details, interests, and website visits contribute to the ads displayed in the news feed. Another way to target users with advertising is to upload existing information such as email addresses and phone numbers. Going forward, "Why am I seeing this ad?" will now indicate when the advertiser uploaded the information or if the advertiser worked with another marketing partner to run the ad.
Via: https://www.searchenginejournal.com/facebooks-why-am-i-seeing-this-post-explains-how-its-news-feed-algorithm-works/301243/